Dr. Karishma Reddy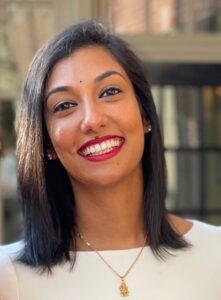 Karishma Reddy, MD is a board-certified plastic surgeon who performs a wide range of cosmetic breast and body procedures, as well as reconstructive surgery for breast cancer patients. As a female plastic surgeon and mother, Dr. Reddy knows the many changes that pregnancy and time can have on a woman's body. She is passionate about helping patients feel confident in their skin by enhancing their natural beauty through effective surgical procedures, such as breast augmentation, breast lift surgery, and the comprehensive mommy makeover. 
Dr. Reddy completed her undergraduate education at the University of Miami, where she received the Dean's Scholarship and graduated with honors. For her medical degree, she attended the Medical College of Georgia, finishing at the top of 5% of her class. While at MCG, Dr. Reddy was inducted into multiple societies, including Phi Kappa Phi, Alpha Omega Alpha, and the Gold Humanism Honor Society.
After graduating from medical school, Dr. Reddy matched into the prestigious plastic surgery residency program at the University of North Carolina in Chapel Hill, training for a total of six years and performing over 2000 surgical procedures. While here, she was given the Keith Amos Clinical Excellence in Breast Surgery Award, among other honors. Dr. Reddy has presented her research at national conferences and is a published author of multiple peer-reviewed articles. 
Outside of her role as a plastic surgeon, Dr. Reddy lives in the area with her husband and 2 children. She enjoys spending time with her family, staying active on the golf course, and cooking.