Reasons for a Breast Implant Revision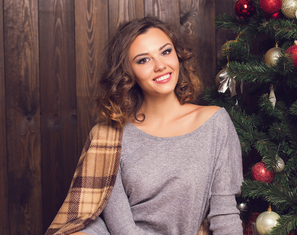 Although breast augmentation has an extremely high satisfaction rate, breast implants are not designed to last a lifetime. As a result, many women need breast revision surgery at some point down the road to replace their implants. In addition, those who are unhappy with the results of their initial breast augmentation may seek breast revision surgery to correct their concerns.
The reason why women choose this revision surgery varies widely. Some patients do not have the results they were expecting after their initial breast surgery. These women may be seeking breast revision surgery to correct implant-related problems including:
A rupture in a silicone implant
A deflated saline implant
Capsular contracture
Rippling of the skin around the implant
Implant malposition
Asymmetrical implants
Other women realize after living with their new implants for a time that they wish they had selected a different size, shape, or material for their implant. These women often have goals such as:
Increasing or decreasing the size of their breasts
Changing the shape of their breasts
Exchanging their current implant type for a different one
To help prevent this need for a revision, Dr. Neil J. Zemmel works closely with each breast augmentation patient of his to determine the best implant for their unique cosmetic goals. His thorough consultation process has helped numerous women achieve their desired results. Most breast implant revision procedures he performs are for those who have undergone breast augmentation with a surgeon who was unable to help them reach their ideal outcome.
Should you be in need of a revision, Dr. Zemmel will listen carefully to your concerns and design a custom-tailored surgical approach to help your results better align with your expectations. Through breast implant revision surgery, he can correct what you are unhappy with from your previous surgery, helping you achieve the beautiful curves you desire.
For more information about breast revision surgery, or to schedule a consultation, please contact Richmond Aesthetic Surgery today.