How to Select the Right Breast Implant Size for Your Body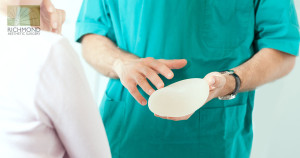 Among the many decisions involved in your breast augmentation procedure, the size of implants is one that can be nerve-wracking for many women. They want to enhance their breasts while maintaining a natural balance with the rest of their body. To help patients select a size that complements their frame, Dr. Neil Zemmel provides informative consultations that help them visualize how different sizes will look.
When you come in for your initial consultation, Dr. Zemmel will listen closely to what you hope to achieve through surgery. With this information, he will then perform a breast exam to determine what is needed to get you to your goal outcome. Different sizes of breast implants will be recommended for you to try on, which should help narrow down the size most appropriate for reaching your goals.
Since it can difficult to predict how a specific implant size will look after surgery, Dr. Zemmel will have you try on a form-fitting shirt that has demo implants. You'll have the chance to try on different sizes to visualize which sizes are too big or too small, ultimately helping you find the perfect size for your needs. Most of Dr. Zemmel's patients select a size in the range of a B cup to DD cup, with the most common being equivalent to a C cup.
Due to the in-depth consultation process that Dr. Zemmel provides, as well as his advanced expertise, he has an extremely high satisfaction rate among his breast augmentation patients. In the end, he is committed to helping you make an informed decision about your breast augmentation so you feel confident about your new curves.