Candidates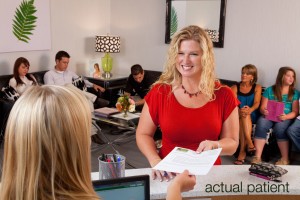 In order to determine if you are a candidate for breast surgery, a consultation with a plastic surgeon will always be necessary. However, most breast surgery candidates share some characteristics. Candidates who are dissatisfied with the appearance of their breasts often struggle with the fit of their clothing, feel they have a prematurely aged look due to sagginess and inelasticity in the skin of the breasts, become self-conscious about their bodies, or even suffer from low self-esteem. Fortunately, the variety of breast surgery and breast implant options at Richmond Aesthetic Surgery can help you achieve a fuller, more shapely, and youthful figure. In addition, many of our patients experience a boost of confidence as they enjoy their new look.
Breast augmentation is frequently the best option for patients who wish to add volume to the breasts or improve symmetry. For patients with prematurely sagging breasts or women who have experienced changes due to pregnancy and breast-feeding, a breast lift may be the best choice. Breast revision is used to address and resolve an unsatisfactory outcome from an initial breast augmentation.
Dr. Neil J. Zemmel and Dr. Karishma Reddy do not believe in one standard method of breast augmentation, breast lift, or breast reconstruction, and greatly values doctor-patient communication. During your one-on-one breast surgery consultation, they will carefully listen to your specific cosmetic concerns and desires. Our board-certified plastic surgeons will then conduct a thorough physical examination, determine your candidacy for breast surgery, and design a custom-tailored procedure to address your unique needs. This focus on doctor-patient communication typically leads to increased patient satisfaction and beautiful, long-lasting results.
To learn more about your candidacy for breast surgery and how we can help you achieve your aesthetic goals, please contact us today to schedule a consultation.